(More pictures at the end of this article)
Today, I received several pictures from our Christ Lutheran crew that are now all gathered in Minneapolis for the start of the National Youth Gathering tomorrow. We have six youth and four adults from our church attending. Please keep these folks in your prayers as these gathering provide a great time of inspiration and growth in the faith for our youth, and the adults.
Also remember that this Sunday, July 14th those of us in Hilo who have our own, will be wearing our NYG T-Shirts for worship as we stand in solidarity with our team in Minnesota.
Check back often as I plan on updating as I receive pictures and news from the gathering.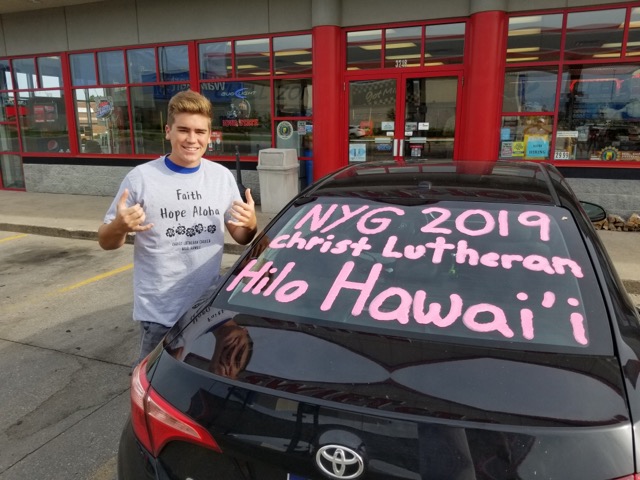 Nancy Bauman
Looking good. Have a great time.