Come See Us!
Christ Lutheran Church is made up of people who want to honor our Lord Jesus Christ and encourage each other to grow in our faith and walk with Him. Click here for an interactive map to get directions from your location. We look forward to meeting and welcoming you!
What are your services like?
Whether it is through the music, prayer or the message, God's Word is at the center. Each Sunday worship service includes a time of prayer, singing, a message, and Holy Communion. The messages are built on God's Word, focus on the Gospel (Good News of Jesus), and aim at transforming our lives to be more like Jesus Christ. Our recorded services on this site will give you a good sample for the order and style of the service. For more on what to expect when you come, click HERE.
Where should I park?
Our parking lot is near the front door and overflow parking on the lawn behind the fellowship hall building is also available.
Where should I go when I enter the building?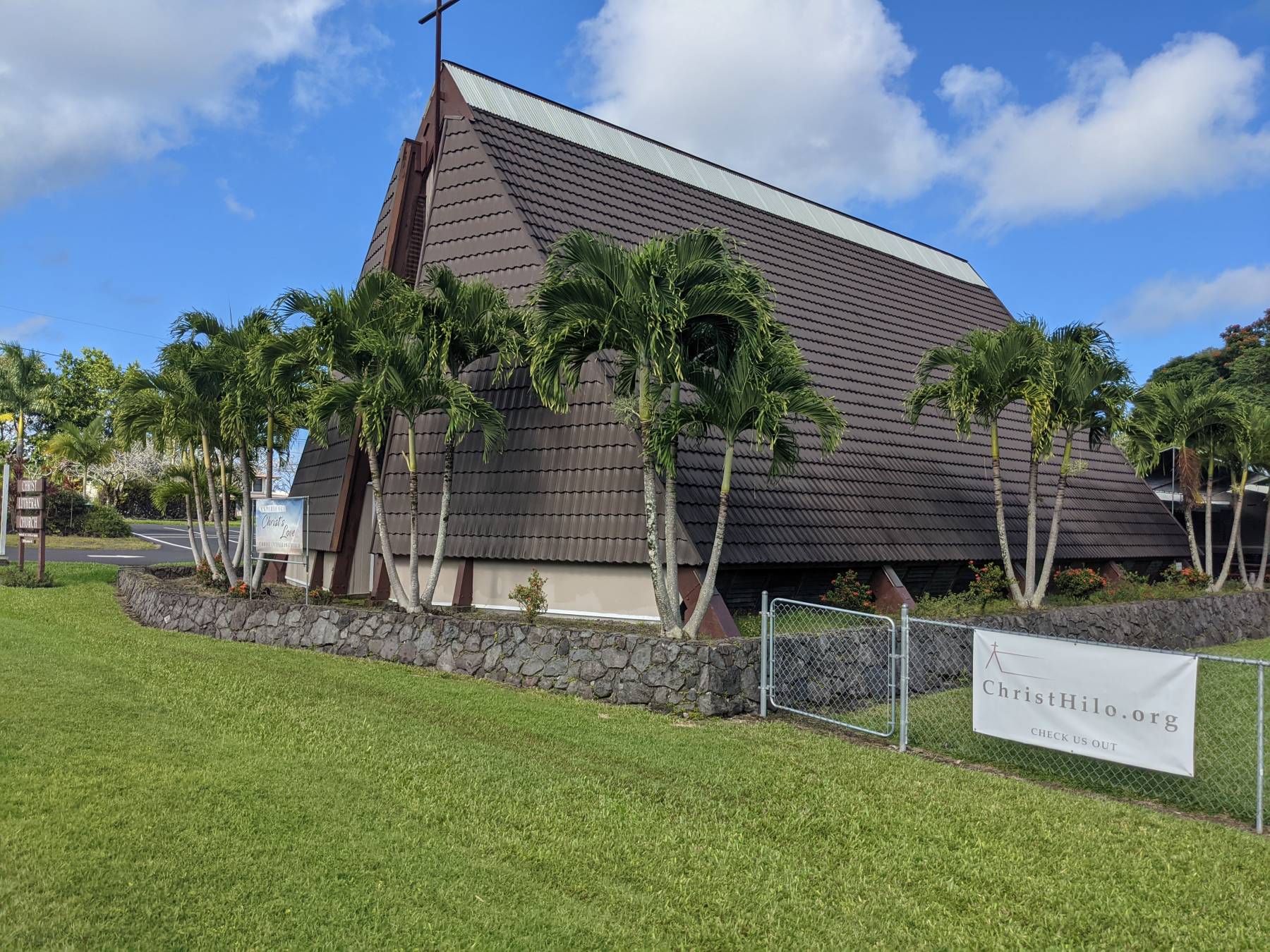 Our facility is relatively easy to navigate with the sanctuary (worship space) located in the A-frame structure visible from the street.
Do you provide childcare?
We offer a clean nursery for infants and toddlers where parents can take their children if needed during the worship services.
What should I wear?
We are more concerned about you and your presence with us than we are with what you wear. You will be welcomed regardless of how you're dressed, but many of the people wear business casual and certainly Hawaiian attire fits right in. Pastor Mark will be dressed in slacks and an Aloha shirt.